Old School
Integrity
New School
Technology
Specializing in Cleaning, Disinfection & Maintenance
Healthcare Facilities | Office/Condo Buildings | Commercial Spaces
We're raising the standard of cleanliness for healthcare facilities throughout Ontario
and transforming the expectations in commercial, office and condominium maintenance.
Request a Service QuoteWhy Choose Gremac

Since 2005, our team has been busy at work keeping Southern Ontario clean, safe, and presentable. Our approach to cleaning is simple, combine old school hard work and integity with current technological systems in cleaning and disinfection for maximum performance. Throughout our entire team, we share a common vision of reliability, integrity, and cleaning excellence.
Training & Development
Training and career development are among the key factors in retaining our amazing team. We enrol our staff in a number of certification courses, provide on-going in-class training of industry standards, and provide on-site training and development to help our staff gain new experiences and responsibilities.
IN-CLASS TRAINING
The first stage in becoming a certified Custodian in the Gremac Team is in-class training on current industry standards, health & safety, WHMIS, Infection Prevention & Control, and more.
VIDEO TUTORIALS
Some people learn better with visual content. We provide our staff with hours of tutorials on the correct methods in cleaning and disinfection. Our tutorials include all types of rooms and spaces including restrooms, exam rooms, offices, program rooms, processing rooms, waiting rooms, and more.
ON-SITE TRAINING
Once our staff feel confident with the content learned, we provide days of on-site training to provide examples in techniques, share skills and knowledge, and practice the most efficient methods in cleaning and disinfections.
CERTIFICATIONS & AWARDS
Our staff are trainined and certified in numerous categories such as WHMIS, Infection Prevention and Control, Blood Borne Pathogens, Custodial Health & Safety, and more. We celebrate achievements earned by our staff with awards that recognize their commitment to the overall growth of our organization.
TEAM MEETINGS
Weekly, monthly, & quarterly meetings help our team share experiences and discover solutions. We meet weekly to go through our wins and items that need improvement. Monthly meetings allow us to remain focused on our common goals, while quarterly meetings allow us to share one common vision for all locations throughout the city.
INDUSTRY NEWS
We keep our staff up-to-date with current changes in our industry such as new chemicals, techniques, or tools/equipment, utilizing communication tools such as WhatsApp and/or Zoom.
Management & Inspections
Our management team works around the clock ensuring our performance pledge is upheld and service quality is being maintained at the highest of standards. Our managers provide a wealth of Knowledge and support to our cleaning staff. Duties are managed with detailed cleaning duties checklists and quality is inspected regularly. We perform workplace safety inspections and infection prevention and control inspections to ensure facilities are maintained for the safety of staff, customers and visitors.
CLEANING DUTIES CHECKLISTS
QUALITY ASSURANCE INSPECTIONS
WORKPLACE SAFETY INSPECTIONS
CLEANING DUTIES CHECKLISTS
Everyday, our staff track their performance with CDC's, as they move throughout the facility, helping to ensure all duties have been completed for the day. Our managers use this tracker to ensure accuracy, quality, and customer satisfaction.
QUALITY ASSURANCE INSPECTIONS
QAI's are used by managers to compare staff performance with quality standards and customer satisfaction measures. Our quality standards are set by industry standards in IPAC, and Best practices in Environmental Cleaning in Healthcare Facilities
COACHING
Our goal is 100% customer satisfaction. In order to achieve this, we provide our staff with one-on-one coaching sessions to find out what can be improved in workflow, effectiveness, and efficiency to help us maintain high level quality service.
WORKPLACE SAFETY INSPECTIONS
Health & safety are always a top priority. Part of our duties is to perform regular workplace inspections at all the sites we serve. In doing so, we ensure our staff are performing their duties in a safe work environment, free from safety hazards.
IPAC INSPECTIONS
A key component in IPAC is monitoring a programs effectiveness and adherence to rules and regulations all throughout the facilities IPAC program. Our team focuses on the cleaning and disinfection aspects of the IPAC program to ensure our team and our customers are performing in accordance to these rules and regulations.
ALL DAY, ALL NIGHT
We perform our services throughout the day and night, around the clock. Whether you're in search of a day porter to perform daytime maintenance duties, or a team at night to thoroughly clean and disinfect your facility, we can help.
Administrative Support
Our administrative team consistently monitors all levels of effectiveness and efficiencies throughout our staff. We ensure duties are being performed on schedule, staff presence remains adequate, and actively communicates with our customers to ensure the highest level of customer satisfaction. We combine inspection programs, customer feedback, and performance reviews for quality service results.
SCHEDULING
Whether day porters, night time cleaning crews, or maintenance projects, our staff are ready for the work. We schedule our staff around the clock to help our customers keep their facilities looking and feeling their best. Whether you need one staff, or a crew of 10, we're here to serve you.
ADDITIONAL SERVICES
In order to maintain a facilities value and appearance, additional services need to be implemented to upkeep surfaces such as floors, carpets, and windows. We offer a number of additional services to help such as stripping and waxing, buffing, carpet cleaning, window washing, and more.
EMERGENCY CLEANING
Very often, emergency situations arise in the healthcare industry. It is the very nature of healthcare to confidently respond to emergency situations. We provide our customers with help in various situational cleanups such as grey sewage water cleanups, blood spills, outbreaks, and more.
BILLING
We provide detailed monthly invoices for our services to help our customers itemize and control their private and/or public spending budgets.
RECORD KEEPING
Keeping record of each job performed is an essential part of our service. Our customers can rely on our team to keep record of all work completed, workplace injuries or illnesses, public health and safety compliance, WSIB, workplace and IPAC inspection results, and more.
Performance Pledge
Our customers' satisfaction is key, and our staff's happiness is fundamental. We work hard everyday to help our customers stay clean and safe, and hold ourselves to the highest standard in cleanliness. We strive for excellence by performing professional services that reflects our people: courteously, reliably, and professionally. Our dedication to customer satisfaction is a hallmark to our success, and an integral part of our company's fabric.
ENVIRONMENTAL CLEANING A KEY
FACTOR IN THE FIGHT AGAINST HAI'S
An IPAC cleaning program must target surfaces based on their risk profile and level of soil or dirt. Duties should be performed in the most effective order to reduce the spread of infectious agents throughout the facility, and should be divided according to risk management, usually with an emphasis on surface disinfection.
The World Health Organization recognizes HAI's as infections occuring in a patient during the process of care in a health facility that were not present or incubating at the time of admission. Many factors lead to increased risk of developing an HAI such as advanced age, underlying illness, the emergence of diseases such as MRSA, C. difficile, Covid-19, complex treatment modalities, and the prevalence of antibiotic-resistant organisms.
Environmental Cleaning Best Practices
(IPAC) Infection Prevention & Control
BioHazard/Medical Material Waste Handling
Emergency Cleaning Solutions
Environmental Cleaning Best Practices
Environmental Cleaning Best Practices
Industry standards have been developed within the healthcare industry regarding cleaning, disinfection, and sanitation of surfaces, furniture, equipment, and medical devices that are helping in the fight against healthcare associated infections. Our team is trained to perform in the safest manner recommended to help minimize the spread of HAI's.
Our Environmental Cleaning System Includes:
Good Hand Hygiene Practices
Use of Personal Protective Equipment
Cleaning & Disinfection of All Surfaces
Effective Chemical Agents, Disinfectants and Cleaning Equipment
Safe Management of Biohazard Material
High vs. Low Touch Surfaces
Soiled vs. Non-Soiled Surfaces
Staff Education
(IPAC) Infection Prevention & Control
Infection Prevention & Control
One of the most crucial parts of cleaning and maintaining a healthcare facility is the infection prevention and control program that is in place and adhered to by all staff and visitors. Our team is certified in core competencies for IPAC, and trained in a number of key focus areas for IPAC management.
Our Infection Prevention & Control System Includes:
Developing Cultures of IPAC Awareness Throughout Our Team
Hand Hygiene Safety Practices
Inspection and Surveillance Programs
Administration of IPAC Programs
Joint Health & Safety Committee Involvement
Staff and Patient Safety
BioHazard/Medical Material Waste Handling
BioHazard/Medical Material Waste Handling
A large part of cleaning and maintaining a health facility is regularly checking and changing bio hazardous waste from all rooms to ensure staff an patient safety at all times. Our team is trained for the safe handling and preparation for pick up of bio hazardous material and waste.
Our BioHazard/Medical Material Waste Handling Includes:
Segregation of Items such as Sharps, Syringes, Needles, Blood, Feces, etc.
Proper Use of Packaging
Use of Single-Use and Reusable Containers
Colour- Coding and Labeling
In-House Movement of Waste
Proper Storage
Emergency Cleaning Solutions
Emergency Cleaning Solutions
Many situations arise in healthcare facilities that require more attention, more effort, and more skills and knowledge in order to implement an effective strategy. Our staff are trained to handle emergency situations which commonly occur in healthcare facilities. We are trained in cleaning, disinfecting, and sanitizing surfaces to restore safe working environments.
Our Staff is Prepared to Handle Emergency Situations Such As:
Outbreaks such as C.diff, VRE, MRSA or Covid-19
Grey Water or Sewage Water Overflows
Biological Spills such as Blood or Bodily Fluids
Infestation Sanitation
Water Overflows from Rain, Sewage
Random Situations
SURFACE CLEANING & DISINFECTION
WASTE, RECYCLING & ORGANICS
BIOHAZARD/MEDICAL WASTE HANDLING
EMERGENCY CLEANING, DISINFECTION, SANITATION
DAY PORTER SHORT & LONG TERM SUPPORT
Consumable Products
PAPER TOWEL TOILET TISSUE FACIAL TISSUE NAPKINS CUPS PLATES CUTLERY GARBAGE BAGS GLOVES HAND SOAPS HAND SANITIZERS AND MORE

Terms of Product Purchases
Pricing available upon request.
Free Delivery for purchases over $500.00. Otherwise, delivery charges $50-$75.
Serving Toronto's city-centre only. Please see delivery area below.
Payment Options: VISA, MC, DEBIT, E-TRANSFER.
Delivery Area:
North: Highway 401, East: Don Valley Parkway
South: Lake Ontario, West: Hurontario
Serving Our City
Since 2005
East Mississauga Community Health Centre
Parkdale Queen West Community Health Centre
Elizabeth Fry Society of Toronto
Village Family Health Team
Stonegate Community Health Centre
Four Villages Community Health Centre
Kipling Heights Medical Centre
Markland Wood Medical Clinic
Four Corners Community Health Centre
Four Villages Community Health Centre
Taddle Creek Family Health Team
LAMP Community Health Centre
Million Square Feet Cleaned & Disinfected
Commercial & Healthcare Facilities Served
Employment Opportunities Created
CRITICAL ACCLAIM
In a recent survey, we asked our customers what was most important to them in their work environment. An answer that came up again-and-again ~ cleanliness! Our customers share the opinion that health facilities deserve a more detailed cleaning and disinfection process than most other workplaces. WIth the help of our customers, we have developed a comprehensive environmental cleaning system that can be shared not only in healthcare, but throughout various industries.
We heard of Gremac, we reached out, and engaged them and It's been a brilliant relationship ever since. I would recommend Gremac for a range of other Community Health Teams, Family Health Teams, and other healthcare facilities.
We've been happy with Gremac for over 6 years. We survey our patients, we find consistently that they appreciate how clean the clinic is…that's great for tour reputation. We consider Gremac to be an integral part of our team.
The staff at Gremac is always pleasant to work with, easy to communicate with and they are always looking for ways to improve and provide better service.
Gremac cleaners are excellent In every way. Prompt, courteous, thorough, completely professional and a joy to have around. We have been working with them for over 8 years and they do a beautiful job keeping our clinic clean. I would absolutely recommend Gremac to other friends and organizations.
We can depend for providing thorough cleaning services, as well as staff coverage when our full-time caretakers nee vacation, sick, or emergency days. The Gremac team is flexible and very accommodating for any additional cleaning requests or short notice which we really appreciate.
Since the start of providing services for LAMP CHC, I had a great experience with Gremac. All the staff I've dealt with are professional, responsive, and very efficient. They are always willing to help at anytime, one call is enough to solve or help with any issue or request. Thanks Gremac for being an excellent partner with the LAMP team.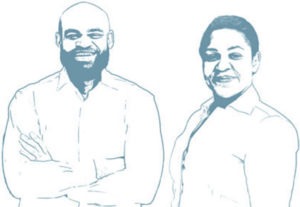 'We started with a vacuum and a bus pass, and an abundance of purpose, passion, and persistence. 15 years later, and over 150 million square feet cleaned, we're thankful for our team and all their hard work and dedication, and for our customers who remain valuable partners and share our vision of a cleaner Canada.'
grassroots at its finest
Over the years, we've helped customers from all walks of life.
From small apartment units, condos and homes, to office and industrial buildings, to multi-million dollar healthcare facilities and commercial properties.
We have always found success in understanding exactly what our customers need, paying special attention to the work we perform, developing comprehensive cleaning schedules which carefully include all spaces and all surfaces for our clients properties, and continue to treat each client with sincere care.
Our Mission
Gremac Maintenance was created to provide our clients with a more detailed cleaning option focused on boutique commercial cleaning, disinfecting, and sanitation services. We aim to meet the highest standards in every industry we serve, and look forward to extending our services to clients across Southern Ontario.
Our Vision
For the past 15 years, we have helped foster numerous employment opportunities, and helped a countless number of clients experience cleaner work and living environments. We look forward to forging new relationshsips that allow our team to venture into new territories, spreading the knowledge of good hygiene, cleaner spaces, and healthier lifestyles.
Join Our Team?
At Gremac, we look for individuals who exhibit the same work ethic and values shared throughout our organization. If you feel any of these match your personality, we would like to hear from you.
Reliability
We provide our clients with cleaning services they can rely on, nothing short of what we expect from ourselves and those we
work with. A key factor to our success.
attention to detail
We believe everyone has the ability to clean, but not everyone pays attention to the finer details. We look for individuals who truly appreciate the results, and can stand confidently in their work.
consistency
One of the keys to our success has been consistently showing up to perform good work on a daily basis. We look for  individuals who exhibit good, dependable work habits that stand the test of time.
multiple locations
We serve a number of clients across the Greater Toronto Area, and throughout the Golden Horseshoe Region. Our staff are matched with locations most convenient to their daily routine.
flexible work schedule
Our services are offered around the clock, day and night. Whether you're looking for part-time work after school, creating a second stream of income, or something a little extra, we offer schedules customized to your availability.
competitive wages
The work we do takes effort, energy, and a willingness to make a difference everyday.  Our team is dedicated to creating employment opportunities that reward good work.
medical, dental, & wellness benefits
In an industry where cleaning staff are left without any extra incentive, we ensure our staff have the opportunity to enroll in our benefits program which includes medical, dental, and wellness benefits.
ongoing training & development
We conduct various, on-going training programs and enroll our staff in numerous certification courses to help prepare them for their roles within our team.
individual & group work
Whether you're looking to work in a team setting, or something a bit more independent, we have options for self-managed positions, as well as positions within a team.